Photos From ALÁRA's Christian Louboutin Collection Launch
Leading Lagos luxury lifestyle concept store; ALÁRA launched its official partnership with Christian Louboutin, one of the world's leading luxury footwear and accessories designer brands, whose shiny, red-lacquered soles have become a global signature.
According to Reni Folawiyo, CEO and Founder of ALÁRA, "ALÁRA curates exceptional designs from around the world, garnering the world's most desirable pieces including inspirational objects of African origin alongside renowned international designers. It is this recognition of ALÁRA as a reference point for modern luxury in Africa that has led to our exclusive partnership in Nigeria with Christian Louboutin. We are thrilled to launch this globally renowned designer brand at ALARA given its undeniable craftsmanship, perfection and beauty."
Christian Louboutin helped bring stilettos back into fashion in the 1990s and 2000s, designing dozens of styles with heel heights of 4 inches and higher. The designer's professed goal has been to "make a woman look beautiful and her legs as long as he can". Louboutin is generally associated with his dressy evening-wear designs incorporating jeweled straps, bows, feathers, patent leather, red soles, and other similar decorative touches.
The launch party at ALARA, tagged 'ALÁRA Rouge', brought together corporate and social Lagos for an evening of fantasy, cabaret and most importantly Christian Louboutin. In the breathtaking room, decorated to depict the magical fusion of a French and African grand theatre house, guests were treated to sensational performances by a duo of aerialists and acrobats as well as the maestro violinist Godwin Strings, and an exciting DJ line-up.
Guests at the Christian Louboutin launch at ALÁRA included Mo Abudu, Bolanle Austen-Peters, Agbani Darego, Dolapo Oni and Kemi Adetiba as well as numerous high society women and their partners. The launch was sponsored by Access Bank. Take a look at the stunning photos below;
Decor & Ambiance
Cocktails & Champagne
Stunning Posers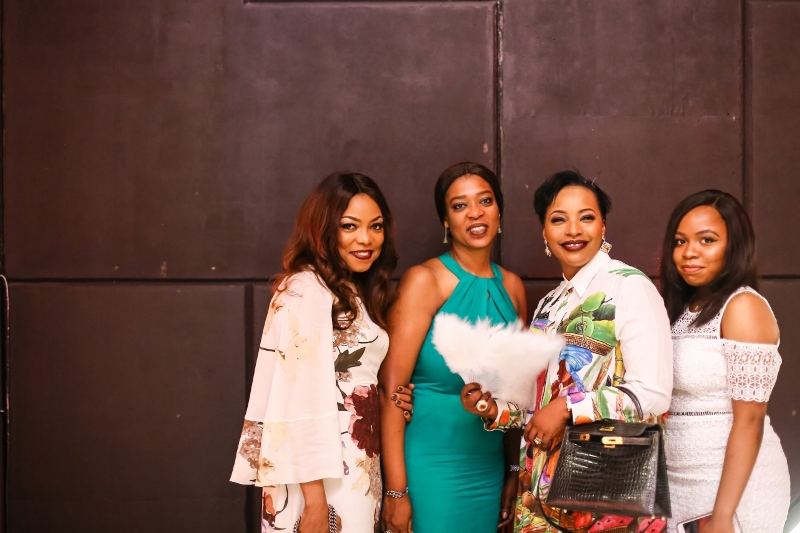 Time to Mingle & Shop
ALÁRA www.alaralagos.com Instagram: @alaralagos Twitter: @alaralagos, 12A Akin Olugbade Street, Victoria Island, Lagos.